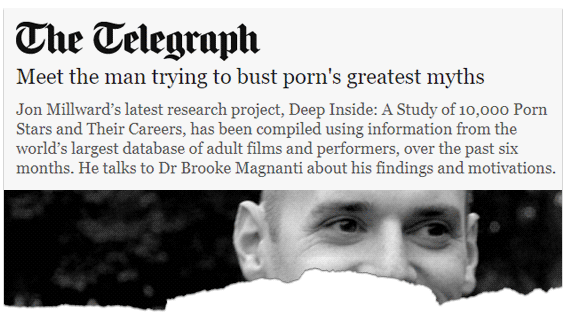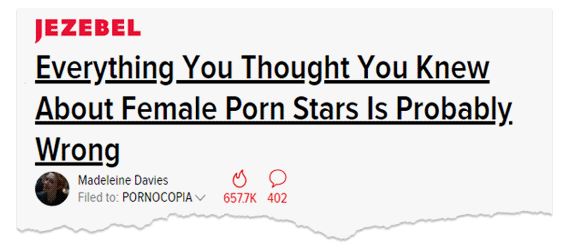 My analyses of the porn industry, escorts, sex toys and the last words of death row inmates have been covered by the press in more than 30 countries, as well as in books, on TV and in academic papers.
My commissioned data-driven PR projects have been picked up by global media outlets including The New York Times, The Times, WIRED, and VICE.
If you'd like to ask me about any of my projects, get in touch.
Books featuring my work
Sex by Numbers. A book about people's hidden sex lives, written by David Spiegelhalter, a professor of risk at Cambridge University. Featuring findings from Dirty Words, Deep Inside and Down the Rabbit Hole.
The Book of Circles. Manuel Lima takes readers on a lively tour through three hundred examples of circular information design. Featuring the porn star race breakdown visualisation from Deep Inside.
Atlas de L'Amour (Love Atlas). A visual compendium by Phillipe Thureau-Dangin of over one hundred maps, photographs, paintings and illustrations that charts a unique journey through the history of love and sex. Featuring the porn star race breakdown visualisation from Deep Inside.
Objects of Desire. The world of erotic product design is revealed by Rita Catinella Orrell Page in this curated showcase of over 100 beautifully crafted objects and the creative minds behind them. Featuring the sex toy circle from Down the Rabbit Hole.
Coming Out Like a Porn Star shares intimate personal stories of porn performers "coming out" to family, friends, partners, lovers, and their communities. Porn producer, director and editor Edward Lapple mentions Deep Inside when discussing the challenge of choosing a stage name.
The Ape that Understood the Universe. A comprehensive and highly entertaining sweep of every important facet of evolutionary psychology, including a bit on porn preferences that references Deep Inside and the popularity of milf porn.
Action 2 News Coverage of Drugs on Campus
National Geographic's The Big Picture, adapted from Busted: Analyzing America's Most Recent Drug Hauls
SourceFed video about 'Deep Inside'
Academic papers and books that reference my research
Press coverage for commissioned work